VoxC URL shortener review & rates:
Position in the ranking: 1
Payout Rates:

Highest: 2.8$

Lowest: 1$
Average:

$1.05

(equal)
VoxC (voxc.org) is closed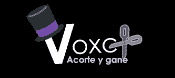 It's a recent shortener who pays with generous fees. The posting of 4 visits per IP every 24 hours stands out, which is a very important extra to increase the income. Payments are sent once a week and can be requested through a wide range of possibilities.
CAUTION: Voxc does not pay for direct traffic that does not have country referral information, so do not use Voxc as a secondary shortener, do not use bots, or automatic proxies, as no balance will be added to your account.
Payments are only issued on Tuesday each week, they claim to delay from 10 minutes to a maximum of 10 hours.
It counts 4 visits per IP. The referral fee is 50% of the equivalent generated by their referrals. This is not discounted to your referrals, it is extra profit.
The support is available 24 hours a day, the contact email is voxc2017@gmail.com
VoxC had problems with pending payments from February 2019 to April 2020. It was not a massive problem with many cases but the writer of this was one of those affected. Fortunately, the problem was solved on the date indicated above and now becomes a recommended shortener.
Payments are sent using the following methods: Paypal from 5$ minimal withdraw.
Not complies conditions
Withdrawals from $ 5
Daily payments
4 days delay
(When your account reaches the minimum amount or more, you may request your earnings. The payment is then sent to your withdraw account during business days no longer than 4 days after requesting.)
Counts 4 visit per IP
(but no public information, can change in time).
Based on Mexico. Working since . Added 1735 days ago ()
---
Top Recommended paying shorteners:
Other shorteners with same owner / Related:
Approval on Shorteners.net:
%
---
No. of users on Lanza.me:
2 users
9 less users on Lanza.me's metashortener than average (11). Its position is 80th among the other shorteners..
---
Has
Worldwide deal
payout rate:
1$
| Country | Current rates | Before rates |
| --- | --- | --- |
---
Rates obtained on
---
VoxC
| voxc.org and honestlyclic.com
---
Are your links broken now?
Avoid these problems in the future using Lanza.me. Lanza.me is a link shortener and meta-shortener that allows you to change your short links as many times as you want. This allows you endless possibilities, increasing your income and reducing the time you need to do it. Plus, it's free.
---