Lanza.me meta-shortener.

Position in the ranking:

29

Payout Rates: Highest: 20$ Lowest: 2$

Average: 2.25$ (equal)



Leitup : New shortener.
Leitup is a URL shortener that works just like the other shorteners to earn money; It shows an intermediate page with ads that visitors must skip in order to access the destination link. With this, Leitup will reward us with money in your account for each of the visits. Once the minimum balance has been reached, you can request the withdrawal through the available payment methods.

The original language of Leitup is Russian. There may be problems understanding parts of the site for this reason, as the translation of the site is not entirely good or complete.

This could be a good shortener for users in countries that use this language, because countries that use this language seem to have good pay rates.

There is also some inconsistency in the pages of the site. On the main page, a percentage of 15% is indicated for referrals, however, in the same section of referrals it is indicated that this percentage is 10%.

Leitup does not have accounts on any social network, which could be a bad indication. Use it at your risk.

Payments are sent using the following methods WebMoney from unknown minimum withdraw and Qiwi from unknown minimum withdraw minimal withdraw..




Counts 1 visit per IP
(Unspecified).
Withdrawals from $ NaN
.
Based on Ukraine. Working since . Added 197 days ago ()
---
---
Updated Payout Rates:
Has payout rate:
2$
| Country | Current rates | Before rates |
| --- | --- | --- |
---
Rates obtained on
---
Hey!, Let me know ¿what is your opinion about Leitup shortener? Scam or legit?
Other paying shorteners: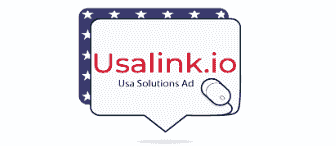 Recommended



Click to load comments
---