DinoLink URL shortener review & rates:
Position in the ranking: 1
Payout Rates:

Highest: 20$

Lowest: 1$
Average:

$1.57

(equal)
DinoLink (dinolink.xyz) is closed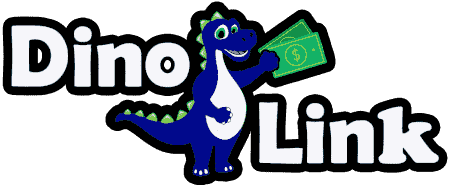 DinoLink is a URL shortener that works just like the other shorteners to earn money; It shows an intermediate page with advertising that visitors must skip in order to access the destination link. With this DinoLink will reward us with income in your account for each of the visits. Once the minimum balance has been reached, you can request the withdrawal through the available payment methods.
DinoLink is not a novice shortener. At the head of this new shortener is the same manager of Jwearn; a shortener who, although it was not long running, got relative fame and good satisfaction from his users.
After an attack , Jwearn lost his Adsense account and for that reason he changed his domain and the entire denomination of the site. The closing was quiet paying all the editors the accumulated earnings. Emails were not sent but the information was always well visible in the user's panel.
Payments are sent using the following methods: Paypal from 3$ minimal withdraw.
Complies conditions
Withdrawals from $ 3
Daily payments
1 days delay
(Only one day)
Counts 1 visit per IP
(Visitors must be unique within a 24 hours.).
Based on Unknown. Working since . Added 1380 days ago ()
---
Top Recommended paying shorteners:
Other shorteners with same owner / Related:
Approval on Shorteners.net:
%
---
Has
Worldwide deal
payout rate:
1$
| Country | Current rates | Before rates |
| --- | --- | --- |
---
Rates obtained on
---
DinoLink
| dinolink.xyz
---
Are your links broken now?
Avoid these problems in the future using Lanza.me. Lanza.me is a link shortener and meta-shortener that allows you to change your short links as many times as you want. This allows you endless possibilities, increasing your income and reducing the time you need to do it. Plus, it's free.
---