Lanza.me meta-shortener.

Position in the ranking:

10

Payout Rates: Highest: 20$ Lowest: 0.06$

Average: 3.64$ (equal)



CutWin : Veteran & reliable shortener.
CutWin differs from other shorteners in its high rates. The Arab countries are the best paid, but their rates are good for everyone. Recently it has favorably overcome problems with advertisers and payment processor services. It is a reliable shortener. The middle pages show captcha and pop ads.

CutWin.com stands out at the moment for its already extensive experience. It was not always without controversy, because in its first years it lost its Adsense account and that generated a problem with payments that, fortunately, could be solved. There could also have been a problem with the postings, which is also very likely, it is no longer happening.

Payments are sent using the following methods Paypal from 1$, Vodafone Cash (Egipt) from 5$ and Bitcoin (not for Egipt) from 5$ minimal withdraw..





Complies conditions
Withdrawals from $ 1
Daily payments
4 days delay
()
Counts 1 visit per IP
(unspecified).
Based on Unknown (domain protection). Working since . Added 1868 days ago ()
---
Other shorteners with same owner / Related:
Approval on Shorteners.net:
---
Updated Payout Rates:
Has payout rate:
3$
| Country | Current rates | Before rates |
| --- | --- | --- |
---
Rates obtained on
---
Hey!, Let me know ¿what is your opinion about CutWin shortener? Scam or legit?
Other paying shorteners: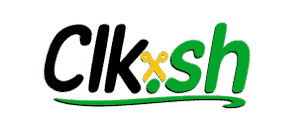 Recommended


Click to load comments
---