Al.ly URL shortener review & rates:
Position in the ranking: 1
Payout Rates:

Highest: 21$

Lowest: 0.04$
Average:

$1.61

(equal)
Al.ly is closed
Marked closed automatically on Wed, 16 Nov 2022 14:41:51 GMT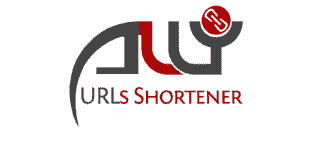 Al.ly is a veteran URL shortener that works just like the other shorteners to earn money; It shows an intermediate page with advertising that visitors must skip in order to access the destination link, with this Al.ly will reward us with income in our account for each of the visits.
The short links can be of several types: direct, interstitial (like the other shorteners), frame (with a bar with ads and that allows to see and navigate the destination link) or splash page (which is a page of customizable landing). Other options are also available; the use of passwords to protect links, as well as geolocation options to vary the destination URL depending on the country from which the visit is made, the possibility of making public our profiles and special pages for links to Yutube, Vimeo or Dailymotion among others.
There are promotions to earn money. The first is to install an application that they have and rate it with 5 stars in the store. You have to upload a screenshot to earn $ 0.5.
The second promotion also has to do with this same app, but it is in this case to use a referral link that we will find in the section of the shortener destined to it and invite people to install it. These users should be from the US, United Kingdom, Canada or Australia and we will get $ 10 per thousand installations.
It also has Splash pages, but to use this feature of the shortener it is necessary to have a payment account, account that come with other options that are not found in the free version, although fully functional, of the shortener.
It should be noted that Al.ly has an interesting tool called Comment monetizer. With it we can earn income with the links of the comments of our blog or website. This is a simple script that we will not have to do anything other than copy it to our sites.
Payments are sent using the following methods Paypal from 1$, Skrill from 1$, Payza from 1$ and Payoneer from 50$ minimal withdraw..




Complies conditions
Withdrawals from $ 1
Daily payments
1 days delay
(Earnings will be paid before midnight on the next day, including weekends and holidays)
Counts 2 visit per IP
(at least. It counts multiple views from the same viewer are also counted).
Based on Libia. Working since . Added 1387 days ago ()
---
Top Recommended paying shorteners:



Recommended

Recommended
Approval on Shorteners.net:
%
---
Has
Worldwide deal
payout rate:
1.3$
| Country | Current rates | Before rates |
| --- | --- | --- |
---
Rates obtained on
---
Al.ly
| al.ly, ally.sh, and dausel.co
---
Are your links broken now?
Avoid these problems in the future using Lanza.me. Lanza.me is a link shortener and meta-shortener that allows you to change your short links as many times as you want. This allows you endless possibilities, increasing your income and reducing the time you need to do it. Plus, it's free.
---